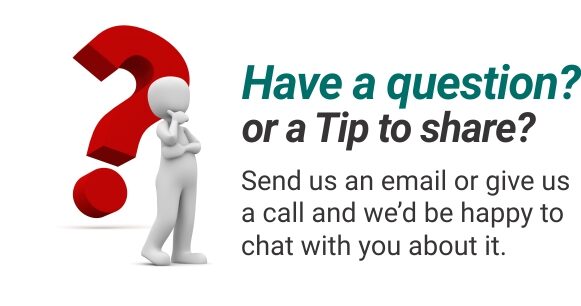 Waste Time Searching for Parts?
"Do you carry this left-handed widget?"
"I didn't know you could get this purple thingamajig."
"We've been searching everywhere for a matching set of Framidams."

We get this quite often. People are searching for an item to repair something or augment a system and they can't find it.
CALL US. While we can't guarantee to have every part, you need; most times we can get it, or give you a really good idea where to find it.
Remember: Don't wear yourself out trying to search out an item that seems elusive. Call Pelco.


"Are you open during this pandemic?" "Can we get orders?" "What about picking up supplies?" "What are other car washes now?"
All of these questions and more are asked of us daily. First, our facility is currently open. We are continuing to receive goods and shipping on a daily basis. Walk-in sales, with some modifications, are still happening.

In speaking with other car wash owners and managers, we find most are still open and operating. Some have decided to shut down for now. The ones still open, for the most part, report lighter than normal but decent sales. A few have even said sales are higher than they expected. The ones shutting down and some others are taking this time to attend to items that may have been set aside.

The situation, however, is fluid and we don't know what restrictions the government may impose in the near future. Even if we close the office. our phone lines will remain open and we will be able to ship, so call with any questions or orders.
What are other car washes doing about closing or staying open?
There doesn't seem to be any clear answer to this, even within each Province.
We have spoken to operators who are remaining open, reporting sales from not good to much better than they thought it would be,

Others have decided to close for now and assess the situation on a week to week, or month to month basis.

A very few have told us they have been contacted by their local police and told they must shut down. Calls to their Municipality and even their local MPPs have been vague about whether or not they must be closed.

Please let us know what is going on in your area. Are you open or closed? By choice or otherwise?
Can You Install Credit Card Readers on my Automatic Bay Payment Centre?
Yes!
There really needs to be no other answer. If you are operating an automatic bay with a Pay Centre, we can enable it to accept credit and debit cards as well as phone payments.

Call us to get more information on how you can start to increase your sales today.
We can also enable your vacuums and most electronic vendors to accept cards as well.
Shipping Speeds
During this stressful time, we've had customers remark how items they've ordered online or from various companies have taken much longer to arrive than they expected. We've noticed it as well from our suppliers.

Here at Pelco, we ship every day with various couriers and freight companies. We are happy to advise you which ones are servicing your area most reliably, based on our experience.
How Can I Know When It's Time to Re-Pack My Pumps?
This can be tough to figure out. Many pumps are designed not to leak water as the seals wear. The trick is to know how long you can go before damage to the head can occur. This will often necessitate buying a new pump.

Pump manufacturers specify how long seal life is expected to be. This is not a hard and fast rule as the type of service the pump is performing has everything to do with seal life. The other problem is, the manufacturers specify the time in hours of service. Most car wash pumps do not have hour meters on them, so it's difficult to tell how long they've run.

A good rule of thumb for pumps running self-service car wash bays is two years between seal changes and three to four years for valves, depending on the brand of pump. In most cases, this will extend pump life for many years.
Can I Attach a Credit Card Reader to My Bill Changer?
In a lot of cases Pelco can do that for you. The only thing is the card reader must be set to dispense tokens only. There are ways to do this and it might be a solution for your business.
Call Pelco to discuss whether this is a good option for you and your business.
DO I NEED TO HAVE INTERNET SERVICE TO ACCEPT CREDIT AND DEBIT CARDS?
This answer is, in most cases, no. The devices operate from cell tower signals which they gather by small antennas. In rare cases, where the cell towers are not providing strong enough signals due to distance or blockage of some sort, internet service may be required to operate properly.

As most car washes are located in an urban area, this has rarely been needed, even in small communities.

Call Pelco to find out what you would need to start to accept credit and debit cards.
A customer asked why one of his bays is weeping all the time while the others are weeping intermittently as they should.
As a rule. this is one of the easier problems to fix. He is using two water feeds per bay, one for hot and the other for cold. The rinse cycle being the cold. I advised him to turn either one off and check how the weep was coming out. If nothing changed, try the other. As it turned out, when he turned off the cold valve, the weep started to operate as it should and started to go on and off with the other bays.

This indicated a problem with the cold solenoid allowing water to pass through when it was closed. This could be some debris keeping it slightly open or the solenoid requires replacing. If you're using only one solenoid, turn off the weep in that bay and see if the flow keeps running. If it does, the solenoid needs attention.
"One of my bays froze up and after it thawed out the pump was dripping water and the pressure was a little low, what is the problem?"
This could also happen when the bay is not frozen when you notice it. This is something we most often see only in the cold weather seasons. Most likely when the bay froze someone activated it and the pump started. Since the water cannot go out through the high-pressure line it must go through the bypass. Because this water is continually circulating through a short loop it heats up.

Over a relatively short time this can heat the seals to the point of failure and the pump will leak. If it hasn't been left too long, simply changing the seals may fix the problem, but if it goes on and on, damage to the pump internal metal pieces can occur. One way to help ensure this doesn't do that damage is to install a small valve in the bypass which will open when it gets too hot and allow cooler water to enter the pump.
THE OIL IN MY PUMP HAS TURNED A MILKY COLOUR. DO I NEED TO REPLACE MY OIL SEALS?
Not usually. For the most part, oil seals are meant to keep oil in, but not necessarily will they keep water out. Water can migrate down the plungers and past the barriers at which point it can seep in through the oil seal and into the crankcase. This is a serious matter and can result in extensive back end damage. You should change your oil immediately when you see this.
What this usually means is the seals in the head of the pump have failed or are failing and no longer keep the water in the wet end of the pump. This pump needs a rebuild of the head. You should also check for cracks in the plungers while doing this as that can also lead to water getting into the crankcase.
Can I charge a different price to start when customers use credit/debit cards than when they use money?
Yes. If, for instance, you are currently charging $4.00 to start your wash when money is used, you can have the minimum amount of, say, $5.00 when they use a card. The timing will be the same; it simply means they will be charged at least $5.00 for the wash.
Call Pelco for more information on how you can make more money with cards.
My pump is dripping a bit of water but the pressure is still good. Is this anything to worry about?
Depending on the pump make, this could be a couple of different things. It may signify your seals are worn to the point they can no longer keep the water from getting past them in which case it is time to repack your pump. It may also be a cracked ceramic plunger. This is not too serious and usually an easy fix by pulling the head of the pump off and replacing one or more of the problem plungers.

Other things could be contributing factors and if you are unable to determine the cause, call Pelco. We can help get you running properly again.
"The oil in my pump has water in it and has turned a milky colour. Do I need to change my oil seals?"
Generally, no. When you see the oil turning that milky colour it usually means the seals in the head of the pump are worn out. Water is getting by them, migrating up the plungers and getting into the drive end of the pump, past the oil seals. This happens because oil seals, for the most part, are made to keep oil in, not water out.

Chances are, once you change the seals in the head of the pump and drain and put fresh oil in the back end, this problem will go away.
"If I add credit card readers to my bays, do they have to charge at the same rate as my regular starting price?"
No, if you would like to charge a premium for your customers to use credit/debit cards, this can be set differently than what you charge for coins.
Does PELCO have a storefront I can visit?
The answer is Yes!
We are located at 1176 Frances Street London, Ontario N5W 2M1. Our hours of operation are 8:00 AM to 4:30 PM Monday to Friday. Closed on all stat holidays.
Can PELCO Arrange Financing for Equipment Purchases?
The answer is Yes!
We can arrange a lease-to-own plan based on your requirements for terms ranging from 3 years to 5 years. More in some cases.
Call us today to discuss your needs!
"When a customer starts to use the foaming brush in one bay, I see soap coming out of the brush in the bay beside it. What is the problem?"
Most likely you have one or more check valves which are not sealing when closed. This will allow the foam to travel through the weep lines to the other bay. You'll need to locate the faulty check valve and replace it.
Bill Changer is giving out wrong change amount for one or more bill denominations?
This can happen if there is an electrical disturbance – a storm or electrical problem of some kind at the car wash.
Go to the programming board in the bill changer and run through the various programs. The problem is likely that one or more of the bills dispensing parameters is not set properly to give the correct number of coins from each hopper. Check to make sure the total set to dispense from the hoppers totals the amount you want to give for that particular bill and reset as necessary.
Pump is Seized?
Recently we had a customer call to say their pump was seized and would not turn. This pump was being driven by a single phase 230-volt motor. He stated that the pump would not turn and so the motor just hummed. Our tech arrived on site and after turning off the power, removed the guard and attempted to turn the pump shaft by hand. It turned freely. He then turned the power back on and tried to start the motor. Away it went and the pump was working like nothing was wrong. This is a case of the motor stopping on a "dead spot". Single phase motors have internal starting switches which can eventually wear and present the problem as described. There was nothing wrong with the pump and the motor was repaired. This could well have been an issue of a seized pump, but by checking first time and money were saved. If you notice a problem similar to this, call Pelco and we will be happy to help you get to the bottom of it.
Does Pelco sell Soap and Wax for my car wash?
The answer is most definitely; YES! Pelco carries and supplies the Blendco fine line of vehicle washing chemicals. Including their formulated line which comes in concentrated 6 US Gallon pails as well as the Super Sat line. A high performance 2 part system offering the best cleaning available in the industry. Call us today to find out how to qualify for fully pre-paid or shared shipping costs.
Indoor Wash & Weep Guns My Car Wash Is Indoors. Do I need To Use Weep Guns?
An indoor, heated, car wash does not necessarily need to use weep style guns. however, some conditions should be adhered to. The pump should have a good quality unloader valve which releases pressure to the gun, or a regulator, or regulating unloader which maintains pressure out to the gun. In either case, measures should be taken to ensure the pump does not overheat from bypassing the water back into the inlet port. This may be accomplished by installing a Thermal Relief Valve in the by-pass line ... or, if you are using a regulator, you can use a weep gun. This will allow a small amount of water to come out of the gun when it is closed, permitting cooler water from the supply to enter the pump.
I don't have a Cat pump. Can Pelco service the pumps I use?
Yes. Pelco services and in most cases sells replacement pumps and parts for whichever model you use. Although we specialize in Cat Pumps, we also service and sell General, Giant, Magikist, Hydra-Cell, Pratissolli, and some other brands of pumps.
What Does Pelco Sell For My Car Wash
We get this question a lot because Canada is so large and the people we deal with are usually not close enough to take an hour to drive over. Pelco manufactures self-service car wash equipment. Pump units, chemical distribution systems, low-pressure systems, and the like. We also distribute pumps, motors, solenoids, and all the rest of the myriad parts and pieces used in the car wash business. Also a complete line of car washing chemicals and vending items. Next time you're thinking "Where can I get this?" Give Pelco a call.
How Are My Purchases Shipped When I Order?
Pelco ships by UPS daily and Purolator upon request, Prepaid & Charge. Other carriers may be used if you prefer and we can ship on your customer number if you have one. We also send parcels by Canada Post on a regular basis. Depending on your location, some carriers are more reliable and less expensive than others.
Credit Card Payments: "I placed an order with your sales staff and provided my credit card number. Does my card get charged immediately?"
For items which we classify as stock items, whether in-stock at time of order or not, your card is not charged until the items are ready to ship. For special order items, it may be necessary to pay part or all of the charges at the time of order, with the balance due when the item is shipped. For any other questions about payment, please feel free to contact us.
Bill Changer
Many car wash owners are plagued with the problem of their bill changers being used by nearby businesses or people getting change with no intention of using the car wash. This depletes your money available for your own customers. There are a couple of things you can do about this. One, which works very well is to also dispense some tokens with the money. People not using the wash will not want any of your tokens and so will seek change elsewhere. The other thing is a setting in the bill changer programming. This setting allows a predetermined number of bills to be accepted within a given time, which you pick. This can be for any amount of bills and any amount of time. Call PELCO to aid you in this programming.
Documents Can I get documentation for my equipment & parts?
Depending on what the item is, Pelco can send you data sheets and parts breakdowns for a lot of your items. This makes trying to figure out what you need for repairs a lot easier.
Vacuum Suction Vacuum not sucking as well as it should?
If you're experiencing a lack of suction power in your vacuum(s), there are a couple of things to investigate. Assuming the vacuum starts, check to see if all your motors are running. Especially on a two-motor vacuum, a loss of one makes a huge difference. Look at the seals on any access doors; clean-out, or bag access doors. Also, investigate the can (body) itself. Although most are stainless steel, pitting may still occur and the resulting holes will allow air to be sucked in there instead of through the hose. And speaking of the hose, examine that as well. Hoses left laying on the ground are subject to vehicles running over them and getting punctures. How do the nozzle and cuff look? These are also subject to wear. In short, anywhere air can be drawn in, other than the hose is going to adversely affect your vacuum's performance.
Average Revenue Per Customer: How Can I Increase My Average Revenue From Each Customer?
Let's start with the basics. Your car wash is attractive and inviting. There is no trash lying around or excessively dirty bays. Keep in mind, we are essentially selling time. The longer they stay in the bay, buying time, the more money you make. Let's assume you have a very basic, self-service car wash; soap, rinse, wax, and foambrush. Very basic. Once the customer has gone through those, that's it. He's out of there. Adding more features, like Pre-Soak, Tire & Wheel Cleaner, Spot Free Rinse, In-bay Dryers, or possibly others related to the type of clientele you serve, allows your customer to keep the time running while using those other features. Also, adding another method of payment to your bay, credit/debit cards and phone apps which allow the meter to keep running without the customer having to run up and feed it when it beeps can make a real difference in your monthly gross. Call Pelco to discuss ways of increasing your income.
Garbage at the Car Wash - Some Ways to Handle the Trash at Your Car Wash
Car wash owners frequently mention to me how much trash is left at their wash. They ask how other operators are handling it. Here are some of the ways in which I and others are managing this issue. At my own washes I started with barrels in each bay and more at
the vacuum islands. These became quite full and sometimes difficult to handle. Others are using this approach now with varying degrees of success. I then dropped down to 20 litre pails in the bays and at the vending area and vacuums. Trash built up around the pails for awhile but gradually settled down to only sometimes overflowing and sitting on the bay floors. I still did not like the trash and decided to take the pails out of the bays completely. Other owners warned me this would result in my bays being a total mess.
They were right ... for a while. Then, over the course of several months to a year the trash in the bays subsided. I still had the containers, not too large, in the vending area and at the vacuums. We were also very particular about keeping the bays clean of all trash and dirt. It took between one and two years to reach the point where, although we would see some trash in the bays when arriving to take care of it, the customers were not using our bays as their private garbage dump. Not to say everything was spic and span all the time. It certainly was not, but we ended up with less trash all over the floor then when there were barrels in the bays. Certainly, not all car wash operators agree with this approach and I continue to see the barrels around in the bays and a the entrance to the bays, but for us, limiting how much space we allowed the customers to use as garbage dumps helped us to end up with less trash to pick up. If you have a great solution to the mounds of trash, we'd love to hear from you.
Motor Won't Start
If the problem is with only one bay, first check to see if the motor overload has been activated. This is usually a button on the overload itself. Next check to see if other functions work, foambrush pre-soak etc. If so, the problem is most likely the switch in the bay. Changing this out with a new switch should correct the problem. If this does not solve it, check the wiring going to the coil in the motor contactor and any fuses which may be in the circuit. You may also have a bad coil in the contactor or the contactor overload may be weak or need adjusting. Keep in mind, when the timer is activated, all functions work by receiving their signals from the meterbox selector switch. This is one of the first things to look at whenever one of your functions will not turn on.
Winter Weep; Can I use cold water for my weep?
Yes, you can use cold water only for the weep system. Things to know though; using cold water only will necessitate using a stronger stream - more water to prevent freezing. This is because a weep with warmish or tepid water will tend to keep the lines warmer and stop that cold from taking hold because no matter what you think you learned in school, in this instance, hot water does not freeze before cold. However, using warm water will, of course, mean you need to heat that water and that costs money, offset slightly by the fact you can keep the weep water turned slightly lower than using cold only. Using a warm water weep and keeping it turned down to the point where even with the trigger on the gun pulled it does not fan has the added benefit of discouraging the "cheaters". We all know them. These are the people who won't put money in the meter box to start the machine but will try to wash their car using the weep water only. So, the bottom line is; if you'd like to use only cold water for your weep, go ahead. But be mindful of the fact it needs to be enough flow to keep it from freezing.
Why Does The Flow From The Gun Pulse When I Pull The Trigger?
Question submitted by Heather K.
You're washing down the bay, or your own vehicle, or maybe you see it happening while a customer is using the high pressure. The gun seems to be pulsing and the water flow is shaky. This may also be accompanied by a hammering sound. While this could be an indication of a serious problem, most often it is not critical. The majority of the time this indicates a problem with one or more valves of the pump. It could be some foreign material has worked its way into the pump and is now keeping one of the valves from closing. An o-ring may have broken and therefore a valve has lost the seal on the pump head. Most car wash pumps allow easy access to the valves. On the top of the pump head are three nuts and also on the front, another three. The low-pressure valves are almost always on the front of the pump and the high-pressure ones on the top. Remove the nut and you will be able to extract the valve with a pair of pliers. Inspect them for signs of damage or anything which looks like it does not belong. After doing the necessary repairs, replace the offending valve or valves and check the operation of the pump. If this does not fix the problem, you may have an issue with the pump seals or perhaps even a plunger. Call PELCO for further help if nothing seems to resolve the problem.
When should I Turn On My Bay Heat/De-Icing System?
Now that we are into Autumn and the weather is turning colder, the issue of freezing once again appears. Some places in Canada are already experiencing the cold. Edmonton, for example, has snow on the ground at the time of this writing - late September. If you have an automatic controller, such as the WeepmiserTM, this may be already set to turn on your heating system for the floors. If you have one, but it is not set up to do that job, contact PELCO to find out the procedure. If your car wash relies on you to turn on the heating system for your bays, remember, there is a lot of concrete to heat up and it can't do it quickly when the temperatures are at, or below freezing. A good idea is to start your system up now, to make sure everything is working properly. This also applies to those whose heating comes on automatically at a certain temperature. Best to check it now, to be safe.

When you see the temperatures predicted to get close to freezing, allow the heaters to come on and warm up the floors. Remember, it is far less expensive to pay for heating than to settle a slip-and-fall suit because of ice on the floor. Ice-free floors are now considered normal operations for a car wash. If you have any questions about your heating system, please contact PELCO. We are happy to assist.
Why do I notice a large pressure difference between when the gun trigger is pulled and released?
It's almost inevitable this will occur after a while. In fact, a good way to catch this early is to follow these steps.
When washing down your bays, take a couple of minutes and run this simple pump check.
With the pump running while in by-pass mode (trigger not pulled) check to see what pressure is registering on the gauge. Have someone then squeeze the trigger, or safely secure the gun and tie the trigger open. Recheck the gauge to read the pressure while it is spraying at full strength. Note the pressure differential between the two readings.
A 50 to 100 PSI pressure increase between off and on would be considered normal and acceptable.
More than that indicates a possible problem, which could get worse and, if left unresolved, possibly cause premature wear on the pump packings and inner components.
Typical causes of this are:
Worn spray tip – Probably the most common and easily rectified solutions is to replace the spray nozzle on a regular basis. Worn tips reduce operating pressure which some operators, when noticing tighten down the regulator. This only increases the problem.

Check valve failure – Any valves which ultimately attach to the high pressure side of the pump may be causing this problem. If they start to get weak, or fail, water may leak by them from the pump. This allows less water to go out to the gun and reduces pressure.

Worn pump seals or damaged parts inside the pump head – When seals get worn and/or metal pieces in the head of the pump are damaged, water is pushed by them and back to the inlet, or even worse, to the crankcase. This also reduces the water going out to the gun and lowers the pressure.

If you notice an erratic reading on the gauge, bouncing or generally unsteady pressure. This often points to a problem with one or more of the pump valves or severely worn pump seals.
How Long Should My Bay Hoses Be?
We see this often. Hoses dragging on the floor of the wash bays. This can wear the covering off your hose and expose the braid underneath, causing premature hose failure. It's also not convenient for your customer. To a certain extent, hose length is dependant on boom position. Booms mounted in a central position in the bay are ideal and enables the easiest way to size the hoses. In any case, when the gun(s), and brushes are in their holders, the hose loop should ideally not be touching the floor. Your customer also needs to be able to get all around their vehicle easily without undo hose stretching or hanging up somewhere on the vehicle. Start by walking around a vehicle with the gun or brush and see how easy it is to get around, without allowing the hose to drag on the floor. You can grab the hose a little distance from the gun and pull to artificially shorten it while doing this. Next, measure the distance from where you shortened it to the boom and that will be your length. If the hose is too short, you may need to add several inches to it. The end result should be no hose dragging on the floor and it is not awkward to use the tool.
Why is my oil a milky colour?
If the pump is allowed to run after the low-pressure seals and high-pressure seals have become worn, water may eventually travel back along the plunger rod and past the oil seal. Water is a contaminant to the crankcase oil and can cause damage to the drive-end components. The water will cause the oil colour to change to a milky consistency initially and in severe situations can cause damage to the drive-end. Remember to replace the plunger retainer O-ring each time the seals are replaced. For Cat Pumps, the plunger retainer O-rings are supplied in the seal kit for the pump. Check with PELCO for information on other pump brands.
Why is my pump leaking oil?
To properly diagnose an oil leak, you must first determine the source. Find your source below to determine proper treatment.

Oil Cap – If the source of you leak is out the top of the oil cap, the oil level is too high. Drain oil until level is at center of bubble gauge.

Between crankcase and manifold or around crankshaft ends – If the source is in this area, the oil seals are worn and are in need of replacement. Replacement part numbers can be found on data sheets for your pump.

Back cover on crankcase – If oil is leaking here, replace gasket or O-ring on the cover.
How often should I change my oil?
Optimum pump life is achieved by following your pump manufacturer's service recommendations. Crankcase oil should be changed after the initial 50-hour running period, then every 3 months or 500 hours thereafter.
Coin Acceptor Problems?
Several things can affect the acceptance frequency of your coin acceptors. Take note of how it is positioned in the meter-box. Is it straight and level? Has the box been damaged and causing the acceptor to flex? Depending on the acceptor, you may be able to open it and wipe the sensors with a clean cloth. Programming itself may be an issue. Since 2001, the Royal Canadian Mint has produced coins using the multilayer plating process. The new plated coins have a special electromagnetic signal for vending machines, which meant that coin acceptors required a software upgrade. Several changes have been made since then and now require the acceptors to be programmed for more than one version of the quarter, loonie, and toonie. Pelco can assist you in programming your acceptors, so they will accept the majority of coins currently in circulation.
When should I have new seals put in my pump
Seal life varies by pump manufacturer and age of pump. If the pump is leaking, the seals may need to be changed. If the pump is running fine seals may last for two years. Leaving seal changes too long may result in damage to internal components.
My pump has lost pressure
If the loss has been gradual, replace the spray nozzle in the wand. If this does not fix it, the seals may need to be changed. Sudden pressure drop could mean a faulty regulating valve, foreign material in one or more of the valves, or faulty valve(s).
When should I drain my air compressor
Air compressor manufactures recommend the compressor be drained daily to prevent water accumulation in the compressor tank. Automatic drain timers may be installed on the tank which will do this several times per day.
How often should I change my pump oil
Most manufacturers of car wash pumps recommend changing the oil every 3 months or 500 hours. Contact PELCO for information on oil type and frequency for your pump.
Coin acceptor has poor/no coin acceptance
Depending on the acceptor manufacturer, you may be able to clean the sensors and reprogram the acceptor. Contact PELCO for further information on your acceptor.
Soap/wax is coming out on the rinse cycle
Most common cause of this is a worn soap/wax solenoid core, or foreign object interfering with the solenoid closing properly. Open solenoid to expose the core and inspect. Replace if necessary.